Performance of indices in 2021 can be characterized as a year of recovery for some, and exceptional growth for others. Today, we look at indices' performance compared to previous years.
In 2021, all but 1 of the observed regional markets experienced double-digit growth, in what can be described as a very solid year of recovery and growth. Leading the way, we have the Slovenian market, whose largest index (SBITOP) grew by 39.8% in 2021, followed by the largest Austrian Index (ATX) with a growth of 38.9%. Next up, we have the largest Romanian Index, which increased by 33.2%, followed by CROBEX, the main Croatian index, which grew by 19.6%. Lastly, we have BELEX15, the largest index in Serbia, with an increase of 9.6% in 2021.
We decided to present you with this information with a graphical overview of how these indices performed throughout time. The graphs below represent yearly returns of each index, in a range from >-20% to >+20%.
CROBEX ( 2003 – 2021)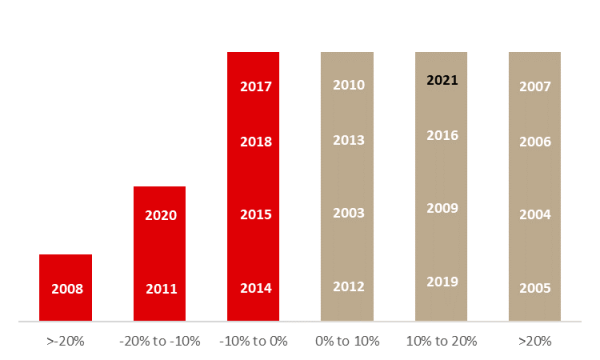 Source: Bloomberg, InterCapital Research
SBITOP (2004 – 2021)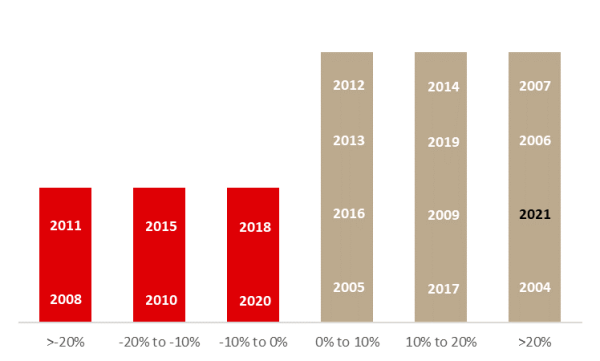 Source: Bloomberg, InterCapital Research
BET (1998 – 2021)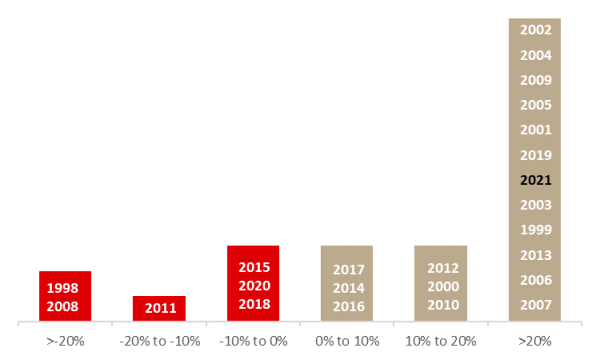 Source: Bloomberg, InterCapital Research
BELEX15 (2007 – 2021)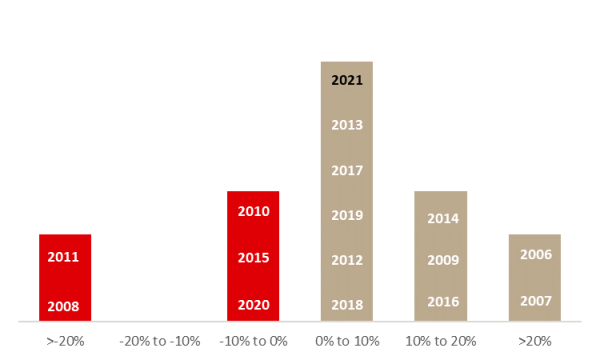 Source: Bloomberg, InterCapital Research
ATX (1991 – 2021)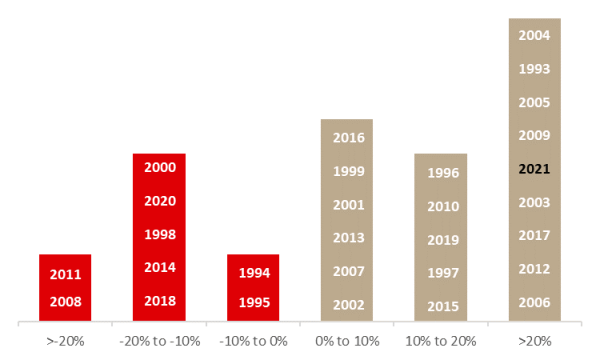 Source: Bloomberg, InterCapital Research