Index performance wise, 2019 could be characterized as a successful year for the regional markets. How does this success compare to the previous years?
| wdt_ID | Index | Performance in 2019 |
| --- | --- | --- |
In 2019, almost all regional markets recorded double-digit growth of their respective main index, which can be seen in the table above. Such a performance raises a couple of question such as:
Is such a performance of regional indices an outlier?
How often did the indices observe similar performance?
Are we going to observe the continuation of the positive sentiment in the region?
To answer the first two questions we decided to present you with a graphical overview of the index performance throughout time. The following graphs show yearly return of each index on a spectrum from >-20% to >+20%.
CROBEX (2003 – 2019)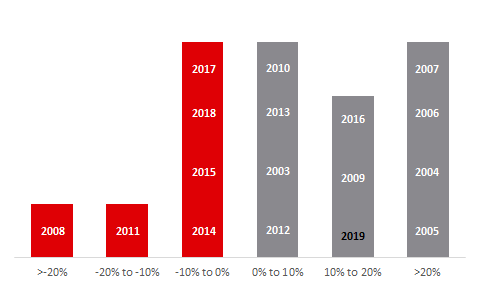 SBITOP (2004 – 2019)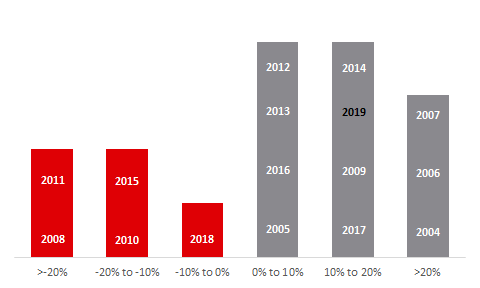 Source: Bloomberg, InterCapital Research
BET (1998 – 2019)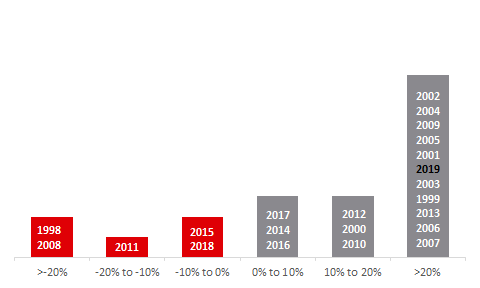 BELEX15 (2006 – 2019)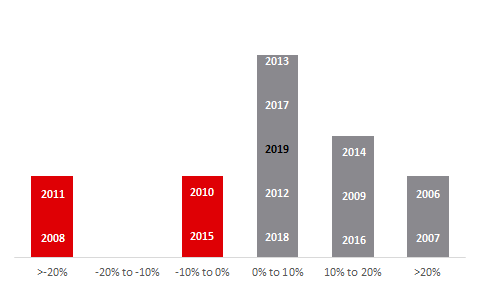 Source: Bloomberg, InterCapital Research
BUX (1993 – 2019)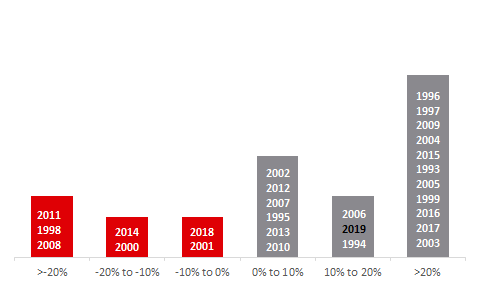 ATX (1993 – 2019)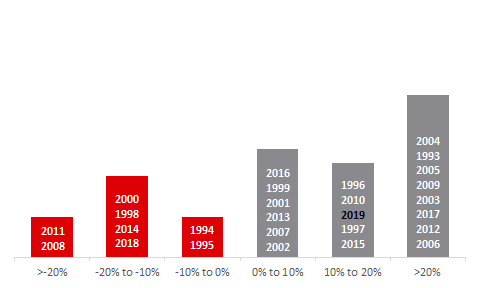 Source: Bloomberg, InterCapital Research